Desain Cover Buku Unik
June 6, 2014

Posted by:

IDS | International Design School

Category:

Articles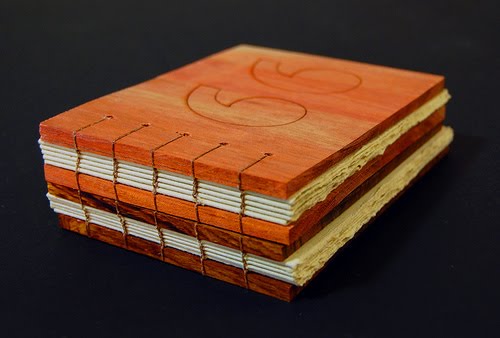 Desain cover buku menjadi penunjang akan laris atau tidaknya sebuah buku. Meskipun ada pepatah Don't judge a book by its cover, nyatanya sampul lebih menarik minta kamu, bukan? Ketika kamu datang ke sebuah toko buku dan melihat banyaknya tumpukan buku yang berjejer di sebuah rak, buku yang mana akan kamu ambil? Desain cover buku dengan foto si penulis terpampang jelas, atau mungkin sampul penuh ilustrasi, atau mungkin cover dengan tak ada gambar—penuh tulisan?

Apa pun jenisnya, sampul buku yang unik menjadi nilai plus bagi sebuah buku meskipun isi ceritanya tak sebagus desain cover bukunya. Seorang desainer pun dituntut untuk bisa menciptakan desain yang eye catching dengan maksud mendongkrak penjualan buku. Seperti Mayumi Haryoto pembuat cover buku Marmut Merah Jambu karya Raditya Dika. Berikut IDS tampilkan beberapa contoh desain cover buku yang bisa menjadi referensi kamu. Terdapat beberapa objek dalam sampul yang bisa kamu intip agar bisa mengahasilkan karya yang lebih bagus.


Outstanding America, karya Hansel Gonzale

Urban Secrets, karya Katie Haynes

The Fabric of Dreams, karya artdude85

Violence: Big Ideas/Small Books, karya Slavoj Zizek

The Learners, karya Chip Kidd

Snoop Dogg Rolling Words, karya Pereira & O'Dell

Missing Men, karya Joyce Johnson

The Charity Girl, karya Michael Lowenthal

The Homecoming, karya Ray Bradbury

Narnia, karya Josip Kelava


Kamu mau belajar desain grafis? IDS | International Design School menyediakan Sekolah Desain dan Kursus Desain. Kamu juga bisa dapat gelar bachelor dari Universitas ternama di luar negeri.


Sumber: 1  2
Mau Belajar Desain Grafis? IDS Menyediakan Sekolah Desain, Lho!