How to Become a Digital Illustrator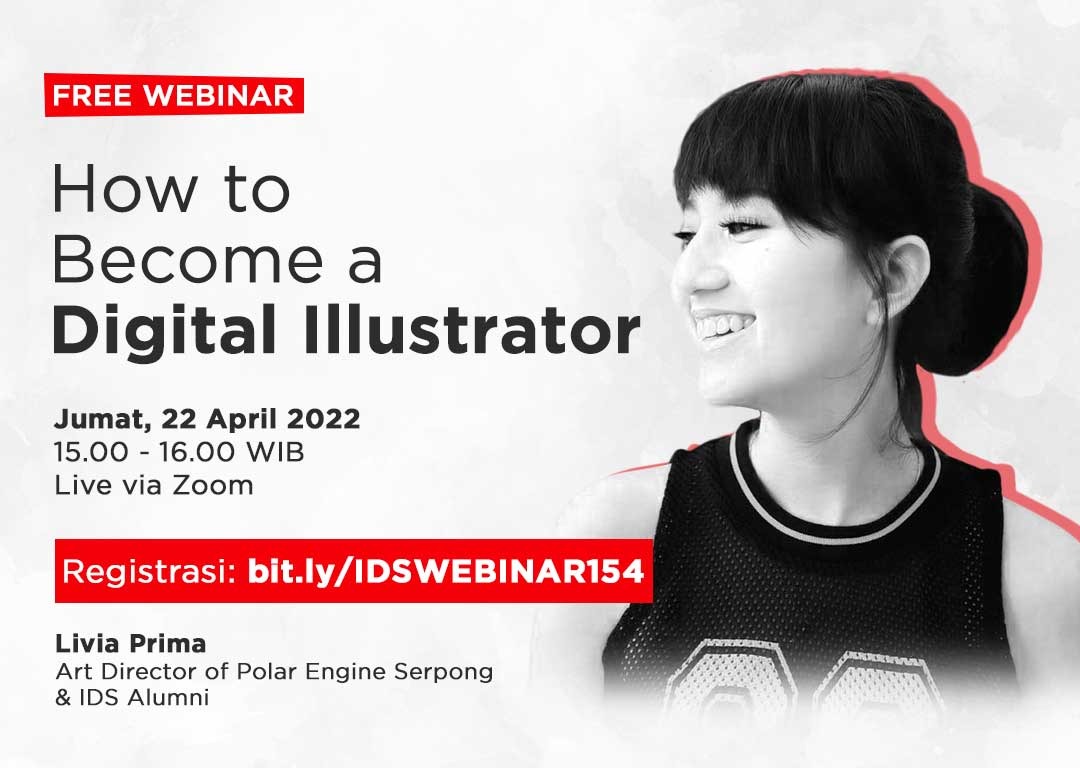 Tertarik menjadi Illustrator professional? IDS bersama Livia Prima, akan menghadirkan kamu tips bagaimana caranya menjadi seorang Illustrator.
Livia Prima adalah alumni IDS – Digital Design lulus tahun 2014. Saat ini menjadi Art Director of Polar Engine & Polar Engine Serpong sejak tahun 2017. Livia Prima juga masih menjadi Illustrator dan Concept Artist untuk berbagai klien seperti: Riot, Dota, Magic: The Gathering, Square Enix, Warhammer, Mobile Legends, Dungeons & Dragons, dan lain-lain.
Save the date:
🗓️ Jumat, 22 April 2022
⏰ 15.00-16.00 WIB
🖥️ Live via Zoom (Link akan diberikan melalui email, paling lambat H-1)
Daftar GRATIS di sini
https://bit.ly/IDSWEBINAR154